Nuova versione del VisualLambda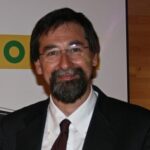 9 Messaggi
Hi, Here is a new version of the VisualLambda
Changes made:
(Font size): Already done last time to test.
(Print preview): Fixed bug in code, bug reported by Clara.
(CTRL + B): I added Ctrl + b on VisualLambda and Lambda2 is not exactly identical to that of lambda 1 in behavior but it comes very close. Let me know if it's okay!
(Font size for Lambda Reader): Aligned with Visual Lambda
(Visual lambda high contrast): Added a possible handling with small changes (Very difficult to do something different, in case I recommend using Windows in high contrast, our software should adapt accordingly)
Hello
Ciao, Ecco una nuova versione del VisualLambda
Modifiche fatte:
(Dimensioni font): Già fatto la volta scorsa da testare.
(Anteprima di stampa): Corretto bug nel codice, errore segnalato da Clara.
(CTRL+B): Ho aggiunto il Ctrl+b su VisualLambda e Lambda2 non è esattamente identico a quello del lambda 1 come comportamento ma ci si avvicina tantissimo.  Fatemi sapere se va bene!
(Dimensioni Font per Lambda Reader): Allineato con Visual Lambda
(Visual lambda alto contrasto): Aggiunta una gestione possibile con piccole modifiche (Molto difficile fare una cosa diversa, in caso consiglio di usare Windows in alto contrasto, i nostri software dovrebbero adattarsi di conseguenza)
Ciao
Fai clic per pollice in basso.
0
Fai clic per pollice in alto.
0
Ultima modifica il 5 Marzo 2022, 13:22 da admin